Description
Immerse yourself in this circular adventure filled with big and mean balls. ROTO is a fresh take on the puzzle-platformer genre with its ultra simple gameplay accompanied by neat and minimal greyscale art style that will test your reflexes and will make you stick to it until you complete all the levels and meet all the balls. The game offers a simple one tap control and using that, the player has to jump across different rotatory platforms, collecting stars, avoiding deadly obstacles and unlocking more levels as you go.
History
ROTO was developed a group of college friends from a design college in a 24-hour game jam called 'Global Game Development Competition. After winning the 'Honorable Mention' award in its category, the team decided to work upon the game to release it commercially on mobile platforms under the label Lucid Labs.
Features
A unique and simple one-tap gameplay which gets challenging over time (even your granny could play it but can't complete it).
A minimalist and clean art style adding to the simplicity as well as annoyance of the game.
Sound Design by Ashley Read - guy behind the sound design of Watch Dogs and The Crew.
5 Level Packs with over 150 levels offering new and bigger balls.
A Free-to-play monetization model that focuses more on player's ability to play than his ability to pay.
Logo & Icon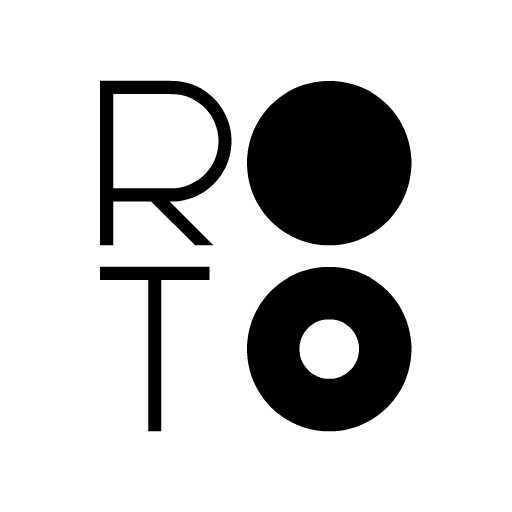 Awards & Recognition
"Nominee: Best Free-to-Play" Casual Connect Asia, 2014
About Lucid Labs Pvt. Ltd.
Boilerplate

Lucid Labs is an award-winning game studio based in New Delhi, India, backed by Google Indie Games Accelerator. The studio is fond of molding experimental ideas into intuitive casual games topped with light-hearted storytelling. Their previous flagship, "Possessions," was teased live at WWDC's main stage and launched exclusively on Apple Arcade. The game has acquired two 'Game of the Year' awards, several accolades, and coverage in publications such as Verge, IGN, Macworld, CNET, and PCGamer.

More information

More information on Lucid Labs Pvt. Ltd., our logo & relevant media are available here.
ROTO Credits
Chirag Chopra

Game Design, Art

Sujeet Kumar

Programming

Ashley Read

Sound Design, Freelancer

Ankush Madad

Game Design

Rahul Narayanan

Art, Freelancer

Pramod Nautiyal

Game Design